Client
Commonwealth Credit Union
Disciplines
Brand Management Video Production Original Copywriting Website Design Billboard Design Stationary Design Event Management Radio Production
Creation Date
2012
Overview
Oculus Studios has been working closely as a premiere partner with Commonwealth Credit Union for over a year now, specializing in brand management, marketing and consultation.
More
Utilizing almost every expertise Oculus has to offer, Commonwealth Credit Union was yearning for a fresh, new look in 2012, with quality and brand uniformity of utmost importance in all of their advertising and marketing. Oculus created a handcrafted, responsive website, launched a new youth-centered program with "LEAP," a handful
of commercials, posters, radio ads, credit cards, signs and even a car wrap.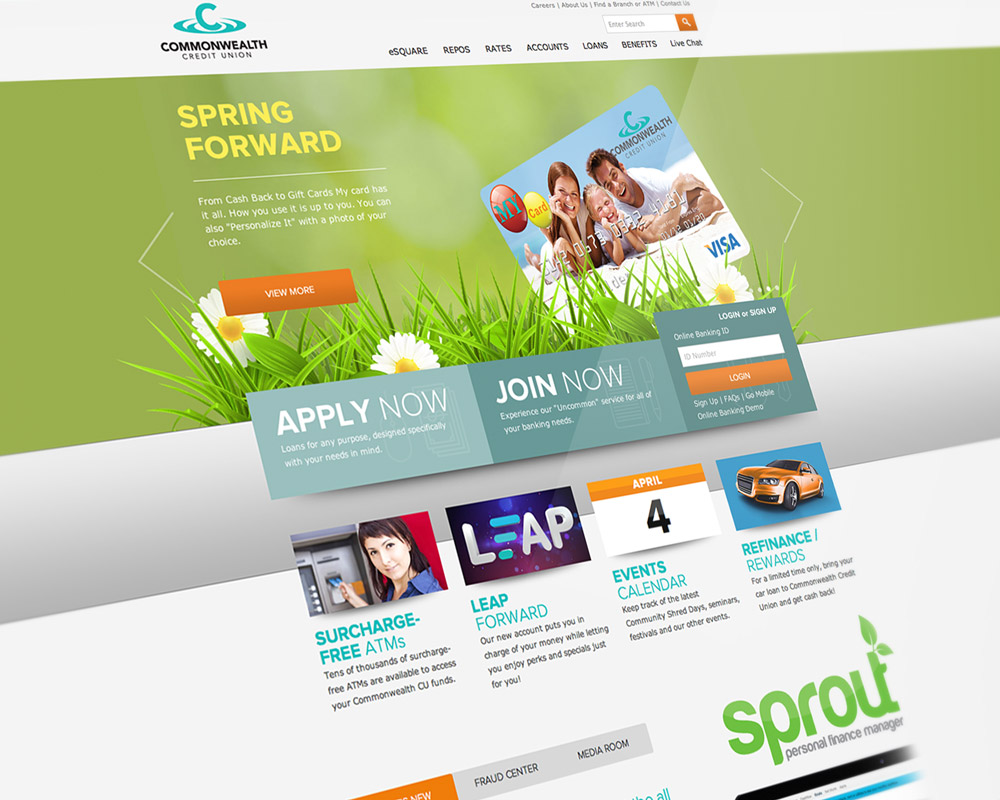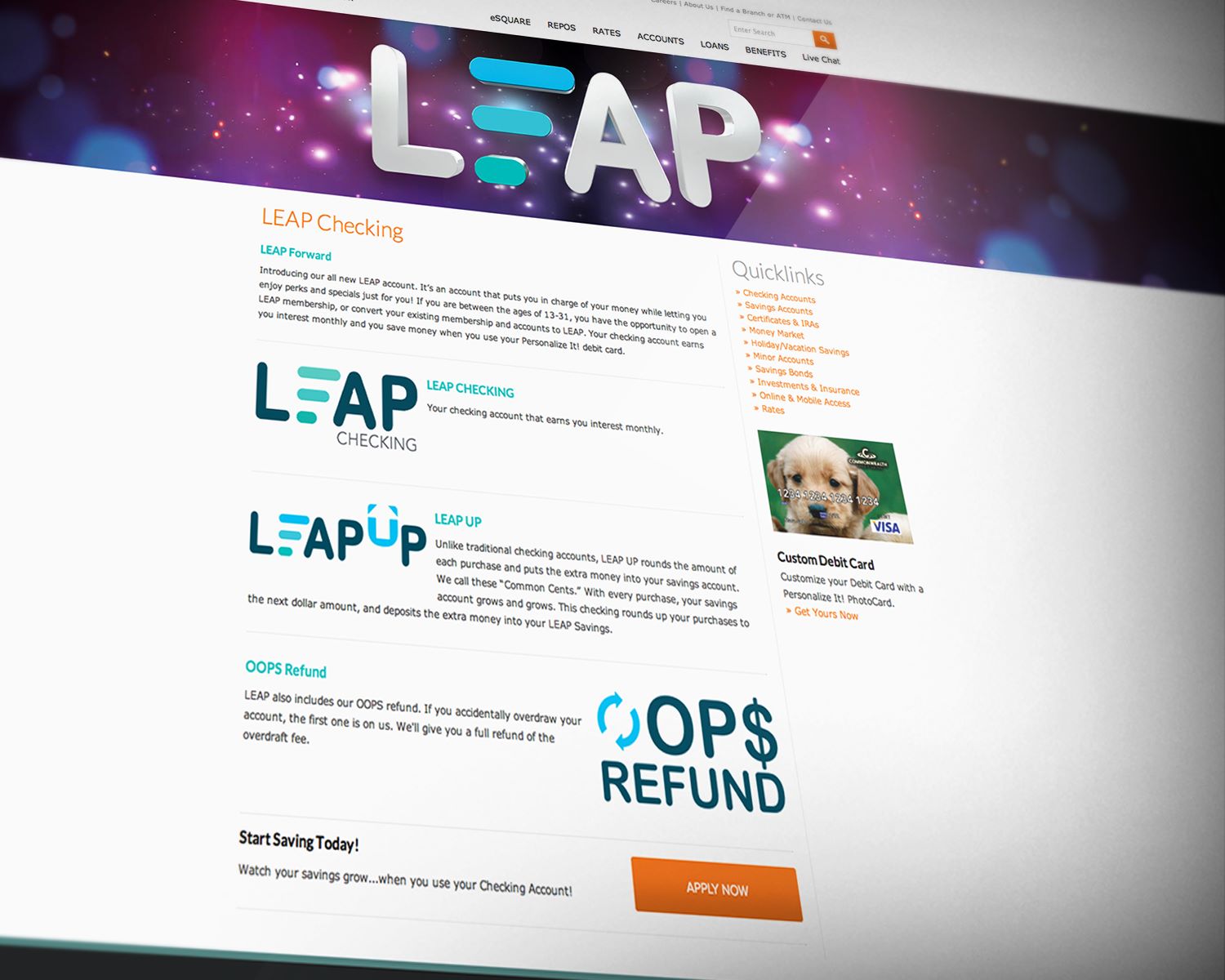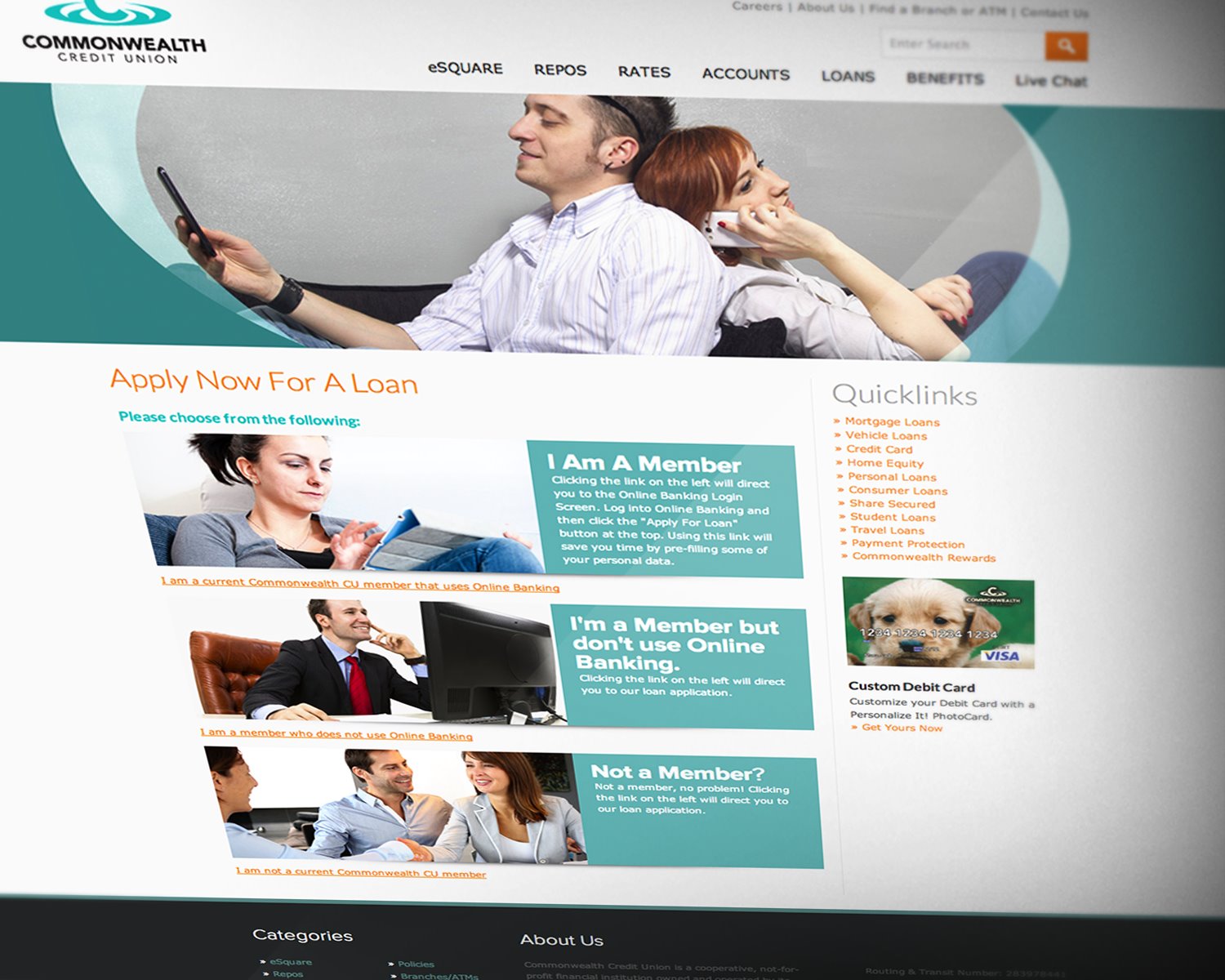 For a more in-depth look, click on a project banner below: